The Delavan and Delavan Lake Area Chamber of Commerce is committed to advancing local businesses through strategic efforts in economic development, tourism, partnerships, events, and activities to elevate and advance the Greater Delavan Area.
Your investment in the Delavan Chamber supports the overall economic status of the Delavan Area.
How?
Our focus, goals, strategies, and effort are always on lifting up our business members and our community.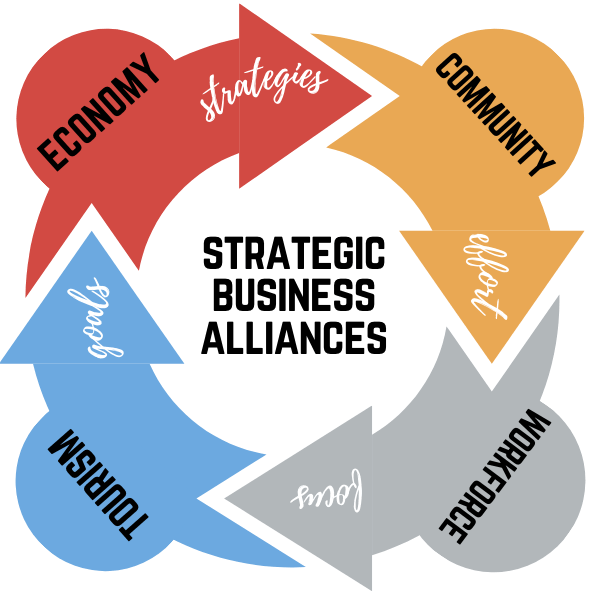 When our local economy thrives - you thrive. We strategize solutions that grow our local economy and are committed to economic development efforts. Strengthening the relationship between businesses and the community benefits all Delavan area stakeholders.
Delavan offers a rich history and touts beautiful parks, community events, and a gorgeous lake to enjoy! When we attract tourists, we attract customers for you and revenue for our community as a whole. Our local tourism efforts are a key component of collective success for businesses.
As a member of the Delavan Chamber, you are recognized as a community building partner. We work collaboratively to impact community growth and enhance name recognition of our member businesses.
We are committed to supporting efforts to build a capable and energized local workforce through community enhancements which are a critical component of workforce attraction.
WE WORK COLLABORATIVELY TO BRING MORE BUSINESS & CUSTOMERS TO THE DELAVAN AREA
Tourism Projects & Events
Publish Annual Community Guide & Map
Staffed office 5 days a wk/year round
Robust social media programming
Member to member opportunities
THE CHAMBER IS AN IMPORTANT LINK BETWEEN BUSINESSES, COMMUNITY, AND OUR LOCAL GOVERNMENT. CHAMBER MEMBERS BENEFIT FROM A COLLECTIVE VOICE IN THE COMMUNITY.
CHAMBER PROMOTIONS & EVENTS WILL EXPAND YOUR MARKETING REACH.
Press release & photo for new members when you join
Listing on the Chamber's website, linked to your site
Literature and brochures distributed for you at the Chamber
office
AS A MEMBER, YOU'RE A PART OF A NETWORK OF LOCAL COMMUNITY-BUILDING BUSINESSES. BUILD AND STRENGTHEN YOUR NETWORK AS WE BECOME STRONGER TOGETHER!
Member Meetings with speakers that offer invaluable knowledge for you and your business
Business After Hours
Ambassador Program
Committees (AnnualDinnerAuction/Ambassadorss/CarsTime ForgotCar Show/Golf Outing etc.)
Multi-Chamber Network Scrambles and Connect Seminar
National Study: Consumers 63% more likely to buy from Chamber Members
The results of the Schapiro study are clear: positive perception increases among consumer and business owners when a business is identified as a member of the chamber of commerce.
Business-to-Consumer: Consumers are 63% more likely to buy goods and services from a company they believe is a member of the chamber of commerce.
Business-to-Business: When business decision-makers believe that a business is a chamber member, they are 58% more likely to think positively of its local reputation and 59% more likely to buy goods and services from it.
MEMBERSHIP MEETINGS


Member meetings are typically held the second Tuesday of the month. These meetings are held at noon throughout the area at local member businesses and feature important updates, networking opportunities, a topical speaker and, of course, lunch.
Multi-Business Discount 25%
New member processing fee $50
For the purpose of this investment schedule, an employee is defined as all individuals engaged in the operation of a business including active owners, partners, sales associates and non-salaried commissioned individuals engaged in the business in the Delavan or Walworth County area.
We look forward to working with you!